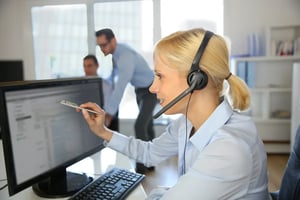 BANK SERVICING AND OPERATIONS
Boost Employee Productivity and Satisfaction to achieve Unparalleled Operational Excellence
UNPRECEDENTED CUSTOMER SERVICING
Banks often face challenges with outdated IT architectures, limiting timely access to essential customer information. This hinders the customer service team from providing a seamless experience, leading to increased customer churn and bank employee de-motivation.
Axxiome Digital solves these issues, and empowers customer representatives with instant access to all essential information, seamlessly integrating data from any relevant sources.
Key Features
Axxiome Digital offers bank employees a flawless user experience, blending advanced technology with user-centric design. By boosting efficiency, it allows representatives to prioritize customer engagement and strategic advice. Moreover, its omni-channel features promote customer self-service and further reduce operational efforts.
Activity and Task Management
CENTRAL DASHBOARD
Central entrypoint for bank employees to run daily servicing and operations. Utilizing widgets, the portal can be flexibly configured on bank-wide and personal level. Some of the features available:
Task Management
Goals and KPI Achievements
Bank News and Communications
Mail and Calendar
Global customer search
Access to other banking modules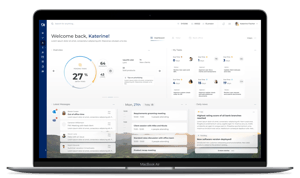 YOUR CUSTOMER AT A GLANCE
CUSTOMER 360 VIEW
Axxiome Digital provides a unified customer view for both retail and commercial customers by seamlessly integrating all backend systems: CRM, Core Banking applications, Card Management, Payment Hub, and third-party solutions. Here are a few examples of the information provided:
Customer master data and relationships
Addresses, correspondence, signatures and IDs
KYC / KYB information
Accounts, cards and transactions
Full financial position
Customer interactions and insights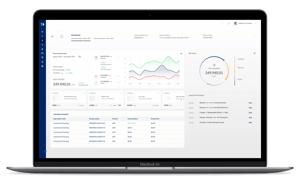 AGGREGATED INSIGHTS
CORPORATE CUSTOMER VIEW
Specifically for corporate customers, aggregated information based on company hierarchies or geographies is provided. This extends the standard customer 360 view, and includes:
Company relationships
Aggregated financial position
Company drill-down
User and roles management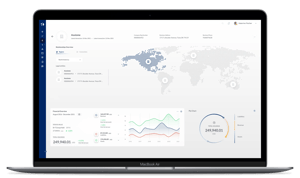 Intuitive and Automated
SERVICE OPERATIONS
Optimize and automate operations. The omnichannel capabilities facilitate seamless process transitions across employee and customer channels, fostering digital collaboration and customer satisfaction. Some of the operations processes are:
Customer master data and relationship maintenance
Accounts and cards maintenance
Management of customer and account locks
Payment initiation and management of recurring payment instructions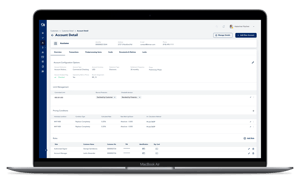 OTHER CAPABILITIES
Eliminate the need to toggle between multiple applications, and automate business processes across all channels.
Unified, modern bank employee experience independent of connected core banking system(s).
Gain deep insights into customer interactions, enabling banks to make informed, real-time decisions on customer behaviour.
Harness customer insights to recommend precise offers on products and services.
Customer data access is governed by detailed roles & permissions. Depending on business needs, enable OTP or 4-eyes principle.
Centrally present data from any third-party solution and initiate updates seamlessly.
Benefits
Increase Employee Satisfaction: Intuitive, modern user experience simplifies bank operations.
Enhance Employee Productivity: Unified user experience combined with high process automation reduces lead times.
Reduce Training efforts: Complex workflows are streamlined and provide proper guidance.
Improve Data Quality: Common guided processes reduce risk of incorrect data inputs.
Gain Customer Insights: Central view of all data provides unprecedented understanding of your customers.
Boost Revenues: Targeted up- and cross-selling based on customer insights.
Increase Customer Satisfaction: Streamlined processes and operations improve response times.
Reduce Cost: Increased efficiencies and customer self-service enablement reduce overall servicing efforts.
FREQUENTLY ASKED QUESTIONS
Can we keep our existing Customer Online / Mobile Channels?
Yes, Axxiome Digital enables banks to maintain their existing Online and Mobile solutions while enhancing them with additional services through the Axxiome Digital APIs. They can serve customers seamlessly, leveraging Axxiome Digital's OmniChannel capabilities.
Can you integrate our old legacy core?
Axxiome Digital leverages its Integration Adapter, enabling seamless integration with solutions from the 80s to modern Restful APIs. The Adapter also separates business logic from integration orchestration, ensuring flexibility and efficiency.
DOES DIGITAL SOLUTION ADAPT TO THE BANK'S REQUIREMENTS?
Indeed, Axxiome Digital offers a comprehensive visual representation of business processes and associated rules, enhancing transparency on software and business operations.

This empowers business users to adapt logic, embrace new technologies and improve efficiency across all functions.
DOES DIGITAL SOLUTION OFFER REAL TIME INTEGRATION?
Certainly, Axxiome Digital enables different systems and applications to communicate with each other in real-time and allows seamless data transmission, data retrieval and transactions.
DOES THE SOLUTION REQUIRE DUPLICATION OF CORE BANKING DATA ?
No. Data duplication and related problems are avoided as operations are carried out in directly connected core banking systems.
How do you manage performance?
When integrating into complex architectures with multiple data sources, we utilize a Data Virtualization tool to cache data, ensuring real-time availability and optimal performance in Axxiome Digital.
What deployment choices are available?
Axxiome Digital offers multiple deployment options, including on-premise, self-hostsed and cloud deployments. Read more about the Digital Platform and Deployment Options.
How do you ensure Data Security?
Our platform employs multi-layered security, including end-to-end encryption, two-factor authentication, and regular security audits to safeguard sensitive financial information.