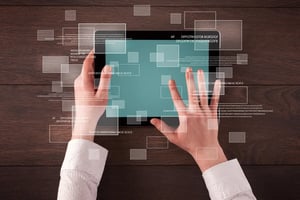 PRODUCT CATALOG FOR BANKS
Unified, Centralized Product Management: Streamline, Organize, and Innovate
TRANSFORM YOUR PRODUCT MANAGEMENT
Experience seamless banking transformation with our advanced central product management solution. Introduce innovative products easily, making them available across channels rapidly. Enjoy total transparency, efficiently managing products and attributes via standardized processes and workflows. Eradicate delays: applications update instantly after product modifications, making changes immediately accessible.
Furthermore, our solution integrates effortlessly with other Axxiome Digital applications and third-party systems, ensuring a cohesive banking experience for you and your customers.
Key Features
Explore the pivotal components of our digital product management solution, meticulously designed to enhance efficiency, bank employee experience, and financial operations.
Visual Product Management
PRODUCT DESIGNER
Introducing our Banking Product Designer, a powerful tool for seamless product management and optimized pricing strategies. Stay ahead of the competition with its user-friendly interface and flexible features, including:
Product Hierarchies
Product Definitions
Product Bundles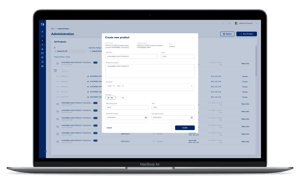 Flexible Product Definition
PRODUCT FEATURES
Conviniently define Fees, Interest Rates, and FX Rates using our intuitive and user-friendly front end. With our platform, designing and implementing these essential components becomes a seamless and efficient process, empowering you to optimize your financial strategies with confidence.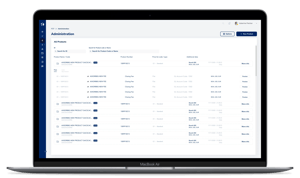 OTHER CAPABILITIES
Hierarchical structures share parameters across branches, minimizing configuration and maintenance.
Each distinct feature and individual parameter can be seamlessly linked to its dedicated, customized approval workflow process.
Checks for due fees, retrieves account balances, generates a register and notifies of overdue fees, etc.
Axxiome's Product Catalogue and Pricing can be integrated into any architecture and supplement any core banking application.
Benefits
Fast Go-to-Market: Quickly launch and showcase new products across diverse channels within hours.
Flexibility:

Rapid product creation and adaption to swiftly respond to market changes and customer needs.

Unified Interface:

Central product management across cores in one interface for operational simplicity and efficiency.
Transparency: Enjoy a complete view of all products, their related attributes and versions.

Consistency: Ensure swift updates across all applications whenever a product change occurs.

Operational Improvements: Increase efficiency with standardized processes and guided workflows.
Cost Efficiency: Centralized management cuts operational redundancy and maintenance costs.

Risk Management: Enhances oversight, detecting discrepancies, fraud, and mitigating risks.
FREQUENTLY ASKED QUESTIONS
WHAT TYPES OF FINANCIAL PRODUCTS ARE SUPPORTED?
Our solution offers capabilities for various deposits and lending products. We are flexible to adjust it to your needs.
How do we configure Product Catalogue and Pricing?
All configuration is done in state-of-the-art UIs with guided flows, approval workflows and great automation capabilities.
Do you support individual pricing?
The Product Catalog and Pricing solution enables different pricing models including customer segmentations and individual pricings.
Can the solution maintain customer - account relationships?
Yes. Customer and Account relationships are also available and registered in the application if needed. PCP provides a module that contains customers' current settings and their products including all active fees and their price lists.
CAN PRODUCTS AND FEATURES BE CONSUMED BY OTHER BANK SOLUTIONS?
Yes. All product information is available to be consumed by all components of the bank's architecture through Restful Services.
What deployment choices are available?
Axxiome Digital offers multiple deployment options, including on-premise, self-hostsed and cloud deployments. Read more about the Digital Platform and Deployment Options.