SAP FIONEER
BANKING SOLUTIONS
Transforming Banking for a Future-Ready Financial Institution
Elevating Services for Unparalleled Success
We are a Trusted SAP Fioneer Partner, offering our customers a comprehensive range of services:
Implementation: Our team of Axxiome experts guides you from design and testing to performance optimization and post-implementation support.
Assurance: We mitigate implementation risks by ensuring that your design, integration approach, testing methodology, and software deployment are future-proof and aligned with industry best practices.
Consultancy: Simplify your technology stack and prepare for the future with our expert consultancy services.
Products
Axxiome supports a wide range of SAP Fioneer high-end banking products:
SAP Fioneer
SAP TRBK FOR S4/HANA
SAP Fioneer's transactional banking solution is built for today's hyper-personalized marketplace, with a reliable, robust architecture delivered through an open, composable, and cloud-ready solution to drive cost savings, flexibility, and innovation. Axxiome provides services for the following SAP core banking solutions:
Deposits Management
Consumer Mortgage Loans
Collateral Management
Loans Management
Master Contract Management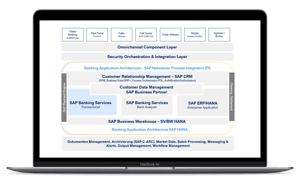 SAP Fioneer
Payment Engine
A single-payment operations platform capable of seamless integration with various internal and external payment channels. This platform offers high straight-through processing rates, supports batch processing and real-time processing, and provides 24x7 reporting capabilities. It efficiently manages both low-value, non-time-critical payments and high-value, time-sensitive payments, enabling financial institutions to offer uninterrupted, value-added real-time services.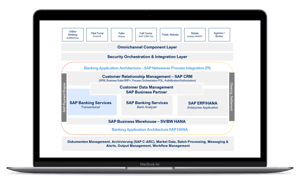 SAP FIONEER
SAP Bank Customer Accounts
Axxiome's support on flexible current account processing for private and corporate customers:
Mapping of monetary claims and liabilities between banks and their customers.
All business processes, from account management to closing operations, which arise during the settlement of current accounts, are supported.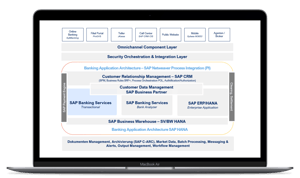 SAP Fioneer
Cloud for Banking (C4B)
SAP Fioneer Cloud for Banking (C4B) is built for helping banks meet new demands with a compliant, stable, and secure platform.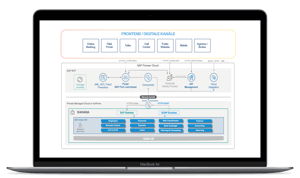 OTHER CAPABILITIES
Business Technology Platform
Platform-as-a-service offering from SAP that provides tools and services for application development, data management, and analytics, enabling businesses to build, extend, and operate applications in the cloud.
Integrated Analytics Dashboard
A unified platform that leverages SAP analytics tools to offer real-time insights into financial operations, enabling data-driven decision-making.
Automated Customer Engagement Module
A customer-centric module utilizing SAP CRM capabilities to enhance customer experiences through personalized interactions, financial advice, and tailored product offerings.
Customized Financial Workflows
Design and implementation of tailored financial workflows to optimize processes and enhance efficiency.
Benefits
Faster time to market: Project example - <1 week to launch a banking product.
Improved STP rate: Project example - 95% Straight-through-Processing rate for commercial loan payments.
Reduced costs: Project example - 25% reduction in total cost of ownership (TCO).
Improved fraud prevention: Project example - up to 50% reduction of fraudulent transaction losses.
Improved data accuracy: Project example - 20% reduction in error-related costs, such as customer disputes and regulatory fines.
FREQUENTLY ASKED QUESTIONS
Benefits of C4B?
An open and flexible core. A growing banking ecosystem. Move to the Cloud. Customer-centric - especially with Axxiome's digital teller solution.
How to keep the Core clean?
Drawing from our extensive banking industry expertise, we have designed a digital platform that enables the execution of processes in a unique and flexible middleware layer. These supplementary functionalities seamlessly integrate without adding to the core codebase.