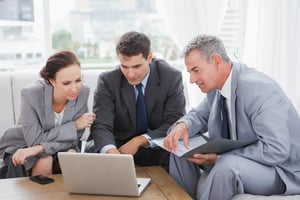 COMMERCIAL CUSTOMER BANKING APPLICATION
Empower Commercial Customers with unprecedented Financial Management Capabilities
EMPOWERING BUSINESS CUSTOMERS
Commercial Customers typically handle their banking either through Online Banking or by communicating directly with their designated customer representatives. Commercial Banking Apps are often limited in their capabilities and availability.
Axxiome Digital's Commercial Banking App revolutionizes this concept by securely empowering corporate customers to operate efficiently on the go, accomplishing any transaction they would otherwise handle through more traditional channels.
Key Features
Axxiome Digital's Commercial Banking App incorporates cutting-edge digital capabilities, empowering corporate customers to efficiently manage their finances with ease. By enabling a diverse range of use cases, the app enhances overall productivity, streamlines operations, and provides an unparalleled banking experience.
Total financial control
COMPREHENSIVE INSIGHTS
A comprehensive, unified view of the customer's status grants swift access to varied features like:
Accounts and Transactions

Payments, Balances and Statements

Account and Loan Originations

FX Rates

Market Insights and Stock values

Economic News Feed

Reporting

Recent interactions and Audit Log
The data is aggregated from crucial bank sources, including CRM, Core Banking systems, and more.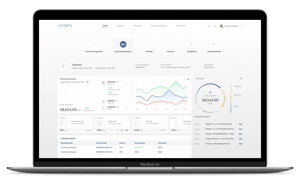 Self-Service Administration
ORGANIZATION AND ROLES
Enable intricate corporate clients to oversee their organizational structure by configuring their hierarchy within the corporate banking application. This includes self-management of roles and permissions, ensuring that assigned personnel operate solely within their designated spheres of influence.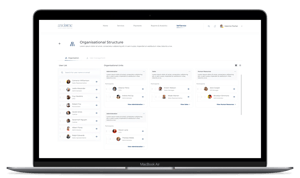 OTHER CAPABILITIES
National/International transactions, standing orders, direct debits, bulk payments, approvals, reversals, stop payments, cheques, etc.
Customers' staff members can oversee their bank accounts, with options to open or close them, regulate limits, and more.
Customer personnel have the flexibility to request, allocate, and oversee the complete lifecycle of corporate cards.
Maintain documents including scanning of IDs, automatic contract creation, digital signature, and more.
Drill down from aggregated position across all accounts down to single transactions, depending on roles and permissions.
Ability to perform an extensive array of reports and generate downloadable versions in various formats, such as PDF and Excel.
Receive real-time notifications for alerts, activity changes, and potential fraud detection.
Enhanced banking application security, including encryption and two-factor authentication (2FA).
Benefits
Enhanced User Experience:

Intuitive interfaces make banking tasks straightforward.
Cross-selling Opportunities: Insights into customer behavior can highlight opportunities for additional product sales.
Reduced Costs: Digital interactions can be more cost-effective than physical ones.
Compliance and Reporting: Easier auditing and compliance adherence with centralized data.
Real-time Information:

Instant updates on transactions, balances, and other account details.

Convenience:

24/7 access to banking services from any location.

Faster Service: Reduced waiting times for services like loan approvals, fund transfers, etc.
Operational Efficiency:

Automated, streamlined processes reduce the bank's overhead and eliminate any manual errors.



FREQUENTLY ASKED QUESTIONS
How can organizational structure be managed?
You can set up and customize your hierarchy, roles, and permissions to ensure controlled access for designated employees. Axxiome Digital provides a great user experience for customers that can drag and drop members onto different teams and assign them the pertaining permissions.
How can you optimize the lifecycle of corporate cards?
The app allows you to request, assign, and monitor every stage of corporate card management with seamless flexibility.
How can bank accounts be managed?
You can easily initiate, close, and adjust limits for your bank accounts, manage associated cards, and much more.
What types of reports can a customer generate?
You can execute a wide range of reports such as Cash Balance reports, Statements, Audit Reports, and many others. The solution produces downloadable reports in formats like PDF and Excel, CSV, etc. In addition, third party reporting applications can also be integrated to expose additional reports.
Does the app increase efficiency and customer satisfaction?
Yes. The app streamlines account management, card processes, and reporting, leading to increased operational efficiency and heightened customer contentment.
Does the app support multi-device access?
Yes. The app is designed to provide a seamless experience across various devices, ensuring convenient access for users on desktop, tablet, and mobile platforms.
What deployment choices are available?
Axxiome Digital offers multiple deployment options, including on-premise, self-hostsed and cloud deployments. Read more about the Digital Platform and Deployment Options.
How can the app increase customer satisfaction?
Our application empowers customers to take greater control of their banking experience. When they require assistance, our dedicated bank representatives can provide support seamlessly, minimizing the need for extensive questioning or redundant steps in the process.