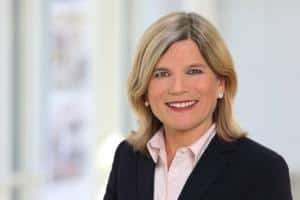 As of May 1st, 2017 Bettina Laurick will join Axxiome as Managing Director of Axxiome Germany and will join Group Management as a Board member to help strengthen our leadership teams on a Group level and European level. She is a seasoned leader with extensive experience in business as well as IT and a proven track record as Sales and Managing Director in previous roles. "We had a very good year in 2016 and see very positive potential for development in 2017. In order to continue to build our outstanding growth in services, digitalization and within the product area, we have a clear strategy for the European region" says Pawel Midon, founder and Board of Directors member, "since Bettina has a good mix of consulting and product expertise as well as a well-established network in the Financial Service Industry, she will focus and be responsible for Sales & Business Development for Axxiome Europe and will support myself as deputy head of Axxiome Europe to significantly increase our expansion".
Bettina Laurick states "I have been working in the IT business for more than 25 years. During this time I have gained experience working in and with global organizations as well as mid-size companies. I am happy to join Axxiome – a solution provider with such an innovative and growth-oriented team approach and with a global perspective of its operations. I am looking forward to opening new doors and managing new challenges in the upcoming digital world."
Axxiome Germany is already successful in many aspects of IT digitization, and looks forward to the added expertise and experience that Bettina will bring as the new Managing Director.