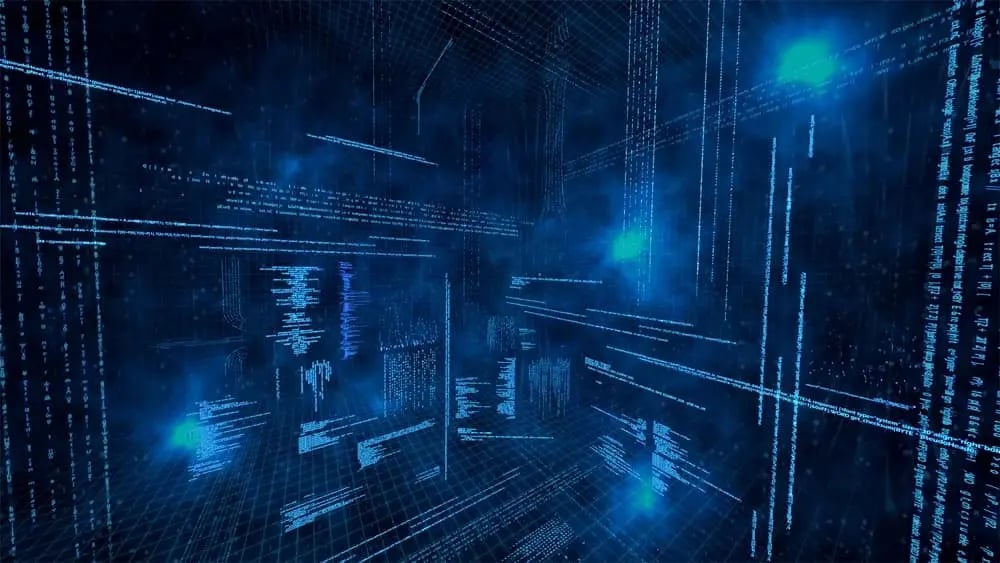 IMPRESSUM & POLICIES
Informieren Sie sich über unsere Richtlinien, die unser Engagement für Transparenz und Datenschutz in allen Geschäftsbereichen widerspiegeln.
Impressum
Publisher

Axxiome AG
Lukasstrasse 4
9008 St. Gallen
Switzerland

Phone: +41 71 222 75 17
Mail: info.ch@axxiome.com

Tax ID: 725 540

Registrar of companies in St. Gallen:
CH320.3.065.532-5

Managing Director: Michael Mauk

Locations

You can find the list of locations and contact details in the Contact Page.

Concept & Content

Axxiome AG, St. Gallen
Marketing & Communications

Design & Realization

Axxiome AG, St. Gallen
Marketing & Communications

Images

Axxiome AG, St. Gallen
Marketing & Communications

Shutterstock
This website uses visual content from Shutterstock (www.shutterstock.com) under license. The images are protected by copyright, and all rights are reserved by the respective photographers/artists and Shutterstock. Unauthorized use, reproduction, or distribution of these images is prohibited. Any other images used on this website are either original works created by the website owner or obtained from sources that grant appropriate usage rights.

Translations

Axxiome AG, St. Gallen
Marketing & Communications
Privacy Policy
Axxiome's privacy practices reflect current global principles and standards on handling personal information. Axxiome is committed to protecting the personal data you share with us. Axxiome uses a combination of industry-standard security technologies, procedures, and organizational measures to help protect your personal data from unauthorized access, use or disclosure.
We bind our employees to observe your privacy and confidentiality rights.
Identity and Contact Details of the Data Controller
The data controller is Axxiome AG, Lukasstrasse 4, 9008 St. Gallen, Switzerland.
You may contact the data controller by mail at Lukasstrasse 4, 9008 St. Gallen, Switzerland or email at dpo@axxiome.com.
Consent
By using this website, you consent to the collection and use of the information as described here. If we decide to make changes to this Privacy Policy, we will post the changes on this website so that you will always know what information we collect, and how we use it.
From time to time, as may be required by applicable law, we may also seek your explicit consent to process certain data and information collected on this website or volunteered by you. We encourage you to review this Privacy Policy periodically for the latest information on our data privacy practices.
Processing of your Personal Data
The following section provides information on how we process your personal data (hereinafter also referred to as "your data").
Website Access
Description
Every time you access a page from our website and every time you call up a file or send a form, your browser sends certain data to our server as part of its request. This data is used by the server, on an ad hoc basis, to provide the requested content and is stored in log files with server-side information about the (non-) fulfilment of the request.
The following data is processed in order to provide the requested content:
Time (date and time) of the request
URL of the requested content
IP address
Amount of data transmitted
The above information is saved in a log file with:
Access status (file transferred, file not found, etc.)
Without the provision of this data, the use of the website is not possible.
Purposes of processing
The data are
processed on an ad hoc basis to enable the use of the website, i.e. to provide requested content, and
stored in log files to allow:
the website to operate, e.g. to detect and correct access errors,
to ensure the security of our IT systems, i.e. to be able to recognize security-relevant access and take countermeasures if necessary, and
to analyse website usage and deliver an improved, personalized experience with tailored information about our products and services.
Data is not passed to third parties, either for commercial or for non-commercial purposes.
Legal basis of the processing
The legal basis for the processing of access data is Art. 6 para. 1 lit. f) GDPR. Our legitimate interest in data processing in accordance with Art. 6 para. 1 lit. f) GDPR is for the purposes described above.
Storage period
After thirty days, at the latest, the log files are deleted or anonymized. Insofar as there is a suspicion of a security breach, relevant data will be retained for the duration of the prosecution of the potential attack and, if necessary, countermeasures will be taken, particularly where a legal claim is enforced.
Contact Forms
Description
Within the framework of website, there is the option to enter personal or business data (e.g. e-mail address, name and/or address) in order to be able to use the services described (e.g. to request a callback).
The data transmitted in this way is stored for the purpose of providing the service described.
The provision of the data is voluntary. Depending on the service, however, certain data may be necessary to enable us to provide the service. This data is then marked accordingly.
Purposes of processing
The data is, without exception, used only to provide you with the service described in each case.
Legal basis of the processing
The legal basis for the processing is Art. 6 para. 1 lit. b) GDPR.
If you have separately consented to the processing of certain of your data, we will process this data (also), on the basis of this consent in accordance with Art. 6 para. 1 lit. a) GDPR.
Storage period
The data will be deleted or anonymized, at the latest, when you no longer require the service described in each case, provided that there are no legal retention obligations to the contrary and/or we process your data lawfully for other purposes.
Job Applications
Description
If you submit a job application to our company, we will process the information we receive from you during the application process.
As a rule, this information includes your contact details, other information provided in your letter of application and CV, as well as certificates and other evidence of your qualifications and professional experience.
The provision of your data is voluntary. However, in order to be able to consider your application and assess your suitability for the position in question, we require in all cases your name, address/country, telephone number, and e-mail address, as well as an appropriate letter of application and your curriculum vitae, and, if applicable, evidence of the information provided, in particular references to your qualifications, work experience, and certifications.
We will only assess you according to your suitability for the position in question; you do not need to send us a photograph.
As a rule, we do not require any special categories of personal data as described in Art. 9 GDPR for the application process. In view of the sensitivity of such data, please do not send us this type of information. If, in exceptional cases, where such information is relevant to the application process, we will process it together with your other applicant data; for example, if you voluntarily provide us with information about a severe disability.
Purposes of processing
Your data will be processed, exclusively, for the purpose of carrying out the application procedure.
Legal basis of the processing
The legal basis for the processing is Art. 88 GDPR.
If you have separately consented to the processing of certain of your data, we process this data, on the basis of the consent pursuant to Art. 6 para. 1 lit. a) GDPR.
In the rare cases that we process special categories of your data, the legal basis for this processing is Art. 88 GDPR.
Storage period
If we are currently unable to offer you employment, we will delete or anonymize your data no later than six months after the end of the application process.
If you receive cost reimbursements or other tax-relevant transactions, the relevant accounting documents will also be retained, to fulfil the relevant retention obligations.
Recipient of your data
At Axxiome, only the human resources department, the responsible employees of the department of the vacant position and, if required, members of the management and/or the board of directors have access to your data. In case of cost reimbursements, the accounting department will also have access to your data.
Cookies
Our website uses cookies. For more details, see 'Cookie Policy' on this page.
Website Hosting
Our website is powered by the HubSpot CMS, a platform provided by HubSpot, Inc. This platform enables us to offer you a seamless browsing experience and facilitates our inbound marketing and sales endeavors. By using our website, certain data may be collected and processed by both our company and HubSpot. This includes usage data, cookies, and other tracking technologies to analyze website traffic and improve user experience. HubSpot complies with the provisions of the General Data Protection Regulation (GDPR) and ensures data is stored securely. For further details on how HubSpot processes and stores data, please refer to HubSpot's Data Processing Agreement.
Website Security
To enhance the security and user experience of our website, we incorporate Google reCAPTCHA v3, a service offered by Google LLC, 1600 Amphitheatre Parkway, Mountain View, CA 94043, USA. Google reCAPTCHA v3 helps us distinguish genuine human visitors from malicious bots, ensuring interactions on our site are genuine. As part of this service, the IP address of the visitor and possibly other data required by Google for reCAPTCHA will be transmitted to Google servers. Our utilization of reCAPTCHA is grounded in our legitimate interests, as outlined by the EU General Data Protection Regulation (GDPR), to maintain a protected and reliable online presence. For a more comprehensive understanding of Google reCAPTCHA and Google's privacy stance, please refer to: https://www.google.com/intl/en/policies/privacy/.
Links to Other Websites
This website may contain links to other sites. Axxiome is not responsible for the privacy practices or the content of other websites outside of Axxiome.
Your Rights
As far as we process your data, you hold the following rights, as described below. We welcome any enquires by e-mail to dpo@axxiome.com.
You have a right to:
Information
On request, we will be pleased to inform you about any data we hold and process about you, and to what extent we process your data.
You can find out more about your right to information in Art. 15 GDPR.
Correction
If required, we will correct and/or complete your personal data.
The conditions under which this is made possible, and any other issues relating to your right to correction, can be found in Art. 16 GDPR.
Restriction of processing
You can ask us to limit the processing of your data.
The conditions under which this is made possible, and any other issues relating to your right to limit processing, can be found in Art. 18 GDPR.
Deletion
You can ask us to delete your data.
The conditions under which this is made possible, and any other issues relating to your right to have data deleted, can be found in Art. 17 GDPR.
Information in connection with the correction, restriction or deletion
On request, we would be happy to provide details on which parties receive your data and to whom we have communicated a correction, deletion or restriction of your data.
Anything else relating to your right to such information can be found in Art. 19 of the GDPR.
Objection
You can object to the processing of your data.
The conditions under which an objection is made possible can be found in Art. 21 GDPR.
Complaint to a supervisory authority
You have the right to make a complaint to a supervisory authority, if you believe that the processing of your data violates data protection law.
If you have any questions or requests regarding data protection, you can contact us at any time at: dpo@axxiome.com.
Cookie Policy
We use cookies to enhance your browsing experience, to analyze website traffic, to provide personalized content and to tailor our information offerings to how you and others use the website.If you have any questions or concerns about our use of cookies, please contact us through the provided contact information on this website.
Cookie Definition
Cookies are small text files that are placed on your computer or mobile device when you visit a website. Cookies are widely used to collect information about how you interact with websites and allow them to remember you. Websites use this information in order to improve and customize your browsing experience and for analytics and metrics about visitors.
Cookie Usage
We use the following cookies on our website:
Strictly Necessary Cookies:

These cookies are necessary for the website to function and cannot be switched off in our systems. They are usually only set in response to actions made by you which amount to a request for services, such as setting your privacy preferences, logging in, or filling in forms

.
Analytics Cookies:

These cookies help us to understand how visitors engage with the website. We may use a set of cookies to collect information and report site usage statistics. In addition to reporting site usage statistics, data collected may also be used, together with some of the advertising cookies described, to help show more relevant ads across the web and to measure interactions with the ads we show.

Functionality Cookies: We use a set of cookies that are optional for the website to function. They are usually only set in response to information provided to the website to personalize and optimize your experience as well as remember your chat history.

Advertisement Cookies: We use cookies to make our ads more engaging and valuable to site visitors. Some common applications of cookies are to select advertising based on what's relevant to a user; to improve reporting on ad campaign performance; and to avoid showing ads the user has already seen.
Cookie Consent
By using this website, you consent to the use of cookies as described in this Cookie Policy. If you do not agree to the use of cookies, please disable or refrain from using this website. If required by applicable law, we may also seek your explicit consent for cookie usage. We ensure your data is handled with the utmost care.
Cookie Management
You can control and manage cookies in your browser settings. You can block cookies, delete existing cookies, or set your browser to alert you when cookies are being sent. Please note that by blocking or deleting cookies, some website features may not function properly.
Cookie Policy Update
We may update this Cookie Policy from time to time to reflect changes in technology or legal requirements. Any updates will be posted on this page. We encourage you to review this Cookie Policy periodically for the latest information on our cookie practices.
CSR Policy
Introduction
About CSR
CSR stands for Corporate Social Responsibility. It is important that we as an organization are consistent and aligned with our key values and that our activities in the market and as an employer uphold these values. This policy covers ethical business conduct, employee specific topics, organization specific topics and health safety and environmental subject matters.
Our Values
We value the principles of honesty, partnership, accountability and integrity in all aspects of our business dealings.
Our Stakeholders
We recognize that we must integrate our business values and operations to meet the expectations of our stakeholders. They include customers, employees, investors, suppliers, the community and the environment.
We recognize that our social, economic and environmental responsibilities to these stakeholders are integral to our business. We aim to demonstrate these responsibilities through our actions and within our corporate policies.
We take seriously all feedback that we receive from our stakeholders and, where possible, maintain open dialogue to ensure that we fulfill the requirements outlined within this policy.
We shall be open and honest in communicating our strategies, targets, performance and governance to our stakeholders in our continual commitment to sustainable development.
The Managing Director or Legal Entity responsible handles the implementation of this policy and will make the necessary resources available to realize our corporate responsibilities. The responsibility for our performance on this policy rests with all employees throughout the company.
Our Objectives
We shall ensure a high level of business performance while minimizing and effectively managing risk ensuring that we uphold the values of honesty, partnership, accountability and integrity in our relationships with all our stakeholders
Our contracts will clearly set out the agreed terms, conditions and the basis of our relationship and will operate in a way that safeguards against unfair business practices.
We shall engage in environmentally sustainable practices and seek to minimize our environmental impact.
We shall encourage dialogue with local communities for mutual benefit.
We shall support and encourage our employees to help local community organizations and activities in our regions, particularly our employee chosen charities.
We shall operate an equal opportunities policy for all present and potential future employees and will offer our employees clear and fair terms of employment and provide resources to enable their continual development.
We shall maintain a clear and fair employee remuneration policy and shall maintain forums for employee consultation and business involvement.
We shall provide safeguards to ensure that all employees of whatever nationality, color, race or religious belief are treated with respect and without sexual, physical or mental harassment.
We shall provide, and strive to maintain, a clean, healthy and safe working environment in line with our Health and Safety policy and safe systems of work.
Ethical Business Conduct
Our policy is to conduct our business in a manner, which ensures several unyielding key principles that require full compliance at all times including:
Treating all employees, clients and others with respect, fairness, dignity and free from harassment and discrimination.
Transparency in our business policies and practices.
High Standards in all matters relating to Health, Safety, Security and the Environment. Ethical business practices throughout our operations.
Full compliance with applicable laws and regulations.
Striving for enhanced excellence and professionalism in all our dealings.
Policies specific to Employees
Whistle Blowing
In the event that an employee discovers a breach of company policy there is a facility for the employee to report that breach in confidence either via his Unit Manager, or via an anonymous email address, or telephone sent directly to the HR Manager, or to a member of the Executive Management. The valuable information provided by the whistle blower will be treated in strict confidentiality and investigated thoroughly and the appropriate action will be taken.
Fraud and Corruption
The Company expects that Employees avoid at all times any situation, which may Involve a conflict of interest between the employee and the company. Employees are expressly prohibited from offering, accepting, or soliciting bribe, gift in the form of money, or in kind including entertainment and paid employment in other companies in return to influence a business decision. Executive Management written consent should be sought, in exceptional circumstances, or even for legitimate reasons, in case of a gift, or entertainment, the value of which should be nominal and within the limits prescribed by the Authorities, or reputable International Companies. Employees shall not accept, or seek loans from entitles doing business with the Company, other than the legitimate standard personal loans from banks, or recognized financial institutions.
The Employee shall be attentive in observing this principle and report to the Company, if they suspect any corruption or fraud attempt by individuals, or entities dealing with the Company or any Company clients.
Dealing with Customers Sub-Contractors and External Parties
The Company is committed to the provision of accurate information and fairness in all its dealings with customers. sub-contractors, suppliers. consultants, service providers, officials and any other external party having direct business with the Company.
Conflict of Interest
The Employee should bring to the notice of the concerned Unit Manager, or Executive Management any matter that may be construed as a potential conflict of interest in his/her business decision by stating in writing all the relevant facts and the Unit Managers are expected to advise the Executive Management accordingly.
Ensure that all his/her dealing with contractors, suppliers, consultants, etc. to be impartial, professional and competitive In order to safeguard the Interest of the Company. The Employee must seek with detailed justifications, prior written approval from the Company, if his/her plan to use their knowledge, position, or experience for external material gain.
Safeguarding the Interest of the Company
The assets of the Company are financial, physical, or Intangible and Include buildings, offices, work in progress, equipment, funds, know-how, data, intellectual property and records. Protecting them is essential and should be considered in all dealings. The above apply to all kind of correspondence including mail (hard and electronic), instant messages, websites, social media tools, faxes, and voice mail recordings.
Public Disclosure
Disclosed information, or press releases must be true, accurate, consistent and not misleading and released with executive management approval. Confidential information is protected and only disclosed by an authorized representative of the Company.
Other Policies
There are other policies which employees need to align to as part of their role in Axxiome – these are more specific. Some are enterprise wide in scope such as security related policies, others are specific to a region or a legal entity. It is the responsibility of the employee to be aware of and align with these important policies.
Policies specific to the Organization
Corporate Governance
Axxiome is governed by a global group management committee and by Legal Entity responsible parties. This structure allows for both local and global consideration when engaging in business dealings. Any concerns related to Corporate Social Responsibility should first be taken up with the Axxiome Legal Entity responsible and then brought to the attention of the Group if not addressed or resolved locally.
Fair Employment Practices
Employment decisions on hiring, evaluation, promotion, training, development, compensation etc. should be based on qualification, merit. performance and business decisions. There should be no discrimination according to race, color, religion, age, gender, marital status, ethnic origin, or nationality, always bearing in mind national legislations and cultural factors. The Employees should treat others with respect and avoid situation that may be seen, as inappropriate. The company will not tolerate any action, conduct, or behavior, which is humiliating, intimidating, or hostile.
Human Rights
Axxiome supports the Universal Declaration of Human Rights in all of its spheres of Influence.
Compliance
In dealing with government departments and public authorities, it is imperative that the highest standard of respect, understanding and integrity are maintained throughout, including full compliance with all Laws, Regulations, Guidelines and Directives.
Communication
Business communication should be handled with utmost care and diligence. It should not mislead, include speculative opinions, exaggeration, engagement in casual conversation on sensitive, or confidential matters.
Grievances
The Company has adopted a grievance procedure to provide employees, who consider that they have a problem, or complaint about their work with a mechanism for resolving the issue fairly and speedily.
Health, Safety and the Environment
Axxiome upholds Health, Safety and Environment (HSE) In all its endeavors. HSE responsibility and accountability generates value for our Clients. Providing guidelines for the setting up of appropriate prevention activity and promoting health care and good working environment for all personnel is a high priority.
Axxiome ensures full regulatory compliance and cost containment to fulfill the company's obligation in protecting its employees against injury, or impairment of health.
The Company is committed to the goal of doing no harm to people and protecting the environment. Its crucial objective is to have an HSE record that all employees can be proud of. The aim is to earn the confidence of our clients, shareholders, authorities, and society — and to positively contribute to sustainable development.
Decisions on business activities should integrate economic, health, safety, security, and environmental and social considerations. Employees at all levels are expected to always be conscientious and act as safety officers promptly reporting any hazardous practice in their day to day work.
Environmental Management
The Legal Entity responsible in each region and assistants are responsible to oversee all environmental aspects in the performance of the Company and advise Executive Management on actions to be taken.
Environmental Policy
The Company understands that its activities affect the environment and the communities in which we operate. We believe that we have a responsibility to identify and manage these impacts, as effectively, as possible. The Company is committed to continually improving our environmental performance and moving towards best practices in corporate sustainability.
Environmental Goals
The Company aims to:
Minimize the environmental impacts of our existing operations and ensure that the environmental impacts of new operations are fully assessed and minimized, prior to their introduction.
Reduce consumption of materials in all operations, where practicable, to re-use instead of disposing of materials, where possible to promote recycling and use of recycled materials.
Seek to improve the energy efficiency of buildings and to manage energy wisely in all operations.
Reduce, wherever practicable, the level of harmful emissions from our office premises.
Introduce programs that aim to minimize waste.
Dispose of waste and effluents in a responsible manner.
Promote the ownership and control of environmental issues at business level.
Provide the necessary training and support in order to ensure that staff fulfill their requirements.
Support through our community program the promotion of environmental protection by relevant external companies and organizations.
Monitor progress and publish an environmental performance report on an annual basis.